Substance Use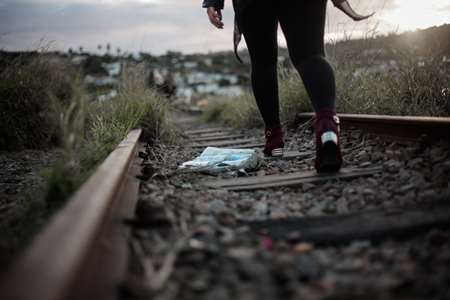 The National Institute on Drug Abuse reports that West Virginia has the highest age-adjusted rate of drug overdose deaths in the country.
In 2018, West Virginia drug overdose deaths involving opioids totaled 702, which was a decrease from 2017 (833 deaths).
West Virginia providers wrote 69.3 opioid prescriptions for every 100 people, compared to the national average of 51.4 prescriptions.
However, heroin and other opioids are not the only drugs that are abused in West Virginia. According to the WV Division of Tobacco Prevention, about 4,000 West Virginians die every year from tobacco exposure.
Tobacco usage in the forms of smoking or spitting is the leading cause of death and disease in West Virginia. Economic costs associated with tobacco use in West Virginia are estimated to be nearly $2 billion annually, half from healthcare and half from work productivity costs.
Vaping and e-cigarettes have seen a rapid rise recently in popularity and usage, especially in youth populations.
62.4% of high school students have reported trying e-cigarettes
35.7% currently report using e-cigarettes
Currently, the WVPRC works to address these issues through applied research projects, community engagement and partnerships with state agencies and community organizations.
For more information, contact Leesa Prendergast.
Past Evaluation Summaries:
Past Research Brief
Publications
Products
U.S. Department of Health and Human Services. E-cigarette use among youth and young adults: a report of the Surgeon General. Atlanta, GA: U.S. Department of Health and Human Services, Centers for Disease Control and Prevention, National Center for Chronic Disease Prevention and Health Promotion, Office on Smoking and Health, 2016.
American Lung Association. Revised curriculum for Intervention for Nicotine Dependence: Education, Prevention, Tobacco, and Health (INDEPTH). 2018-2019.
CNBC "Vaporized: American's E-Cigarette Addiction" (Aired July 15, 2019). Consulted on electronic cigarette use and effects. 2019.